Report stay Kenya March and April 2020
Let's just start with the less good news about this trip and stay. Unfortunately, we have not been able to do everything due to the corona crisis. Partly for this reason a short report this time. The first week that we are in Nairobi, the capital of Kenya and our base, we have to put our "local" administration in order. This means that we look at what we can spend as agreed in the coming month and on what. We also have to go to the bank and the most important thing is that we have to submit all invoices, receipts, etc. (a kind of report) to the government to maintain our accreditation as a foundation. All of that has succeeded again this year. So we can continue. The following week we had several meetings with the organizations / persons who would receive help from us. All projects are outside Nairobi and so we "lose" a lot of time traveling up and down. The plans were ready and the equipment could be ordered / bought. We all do this ourselves to make sure that every euro is well spent and that nothing gets stuck on the bow. The main project this year, as in 2019, was The Munengi Primary School in Naivasha, one hour from Nairobi.

Doors, paint, wood and corrugated iron for the roof were purchased and taught to this school.

And then Covid 19 (corona) also crept into Kenya and everything was locked. This was of course a huge disappointment for us. From March 25, we were no longer allowed to leave Nairobi and that lasted until April 19.

Previously there was no possibility to return to the Netherlands. So unfortunately we could not check everything personally this time and have to make do with the photos we received. Nevertheless, the result may be as shown in the pictures below.
| | |
| --- | --- |
| | |
The old and the new situation
Fortunately, work could continue locally despite the corona crisis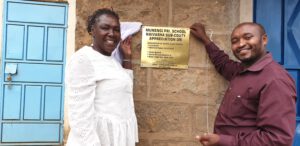 Shortly before departure, a plaque could be unveiled showing the assistance offered in 2019 and 2020 is mentioned. We can look back on the entire renovation with a good feeling. And further …..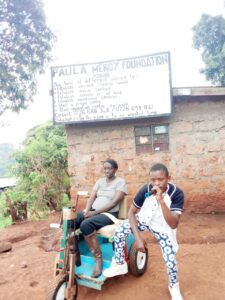 Unfortunately, the order and delivery of the electric wheelchair that we had planned for Beth Mwangi, head of the Paula Mercy Foundation, an orphanage where 30 children reside, could not be realized due to the corona conditions. This is now scheduled for our next visit in 2021.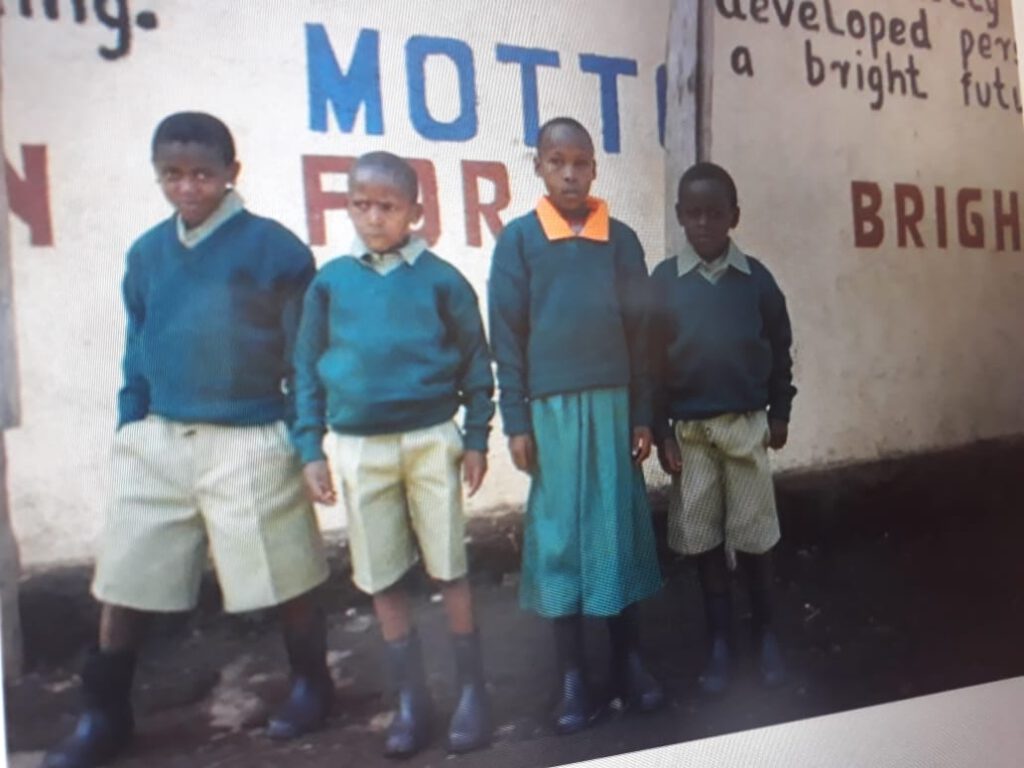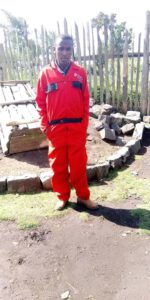 Jonathan, left and left in the group photo, graduated as a car mechanic. For eight years we have supported him financially to achieve this goal.
We now help the children, 2nd from left and right in the photo, with their training for tourism and car mechanics respectively. Unfortunately the other child dropped out.
At the moment we are already busy with the preparations for 2021. The aforementioned school has a major problem with sanitary facilities, especially the toilet group. This has completely collapsed due to heavy rainfall and will have to be rebuilt, but more about that later.Thank you to everyone, on behalf of all recipients, for the (financial) support.
Sincerely,
Janet Eikelenboom.
Chairman